Gaming and Esports Agency Services
We are gamers. We know the brands, we know the industry and, most of all, we know the audience. Utilizing our extensive knowledge and vast network of partners, we have been forging connections between brands and gamers since 2002. 
From initial strategic consulting all the way up to final execution – our experts will guide you through every step of the process and report the results. We provide a diverse and holistic full-service approach which is second to none in the industry. 
Our attitude towards project management is both proactive and creative. We are focused on asking the right questions before problems arise, and finding elegant solutions in case they do. 
STRATEGY

EXECUTION

REPORTING
Our Services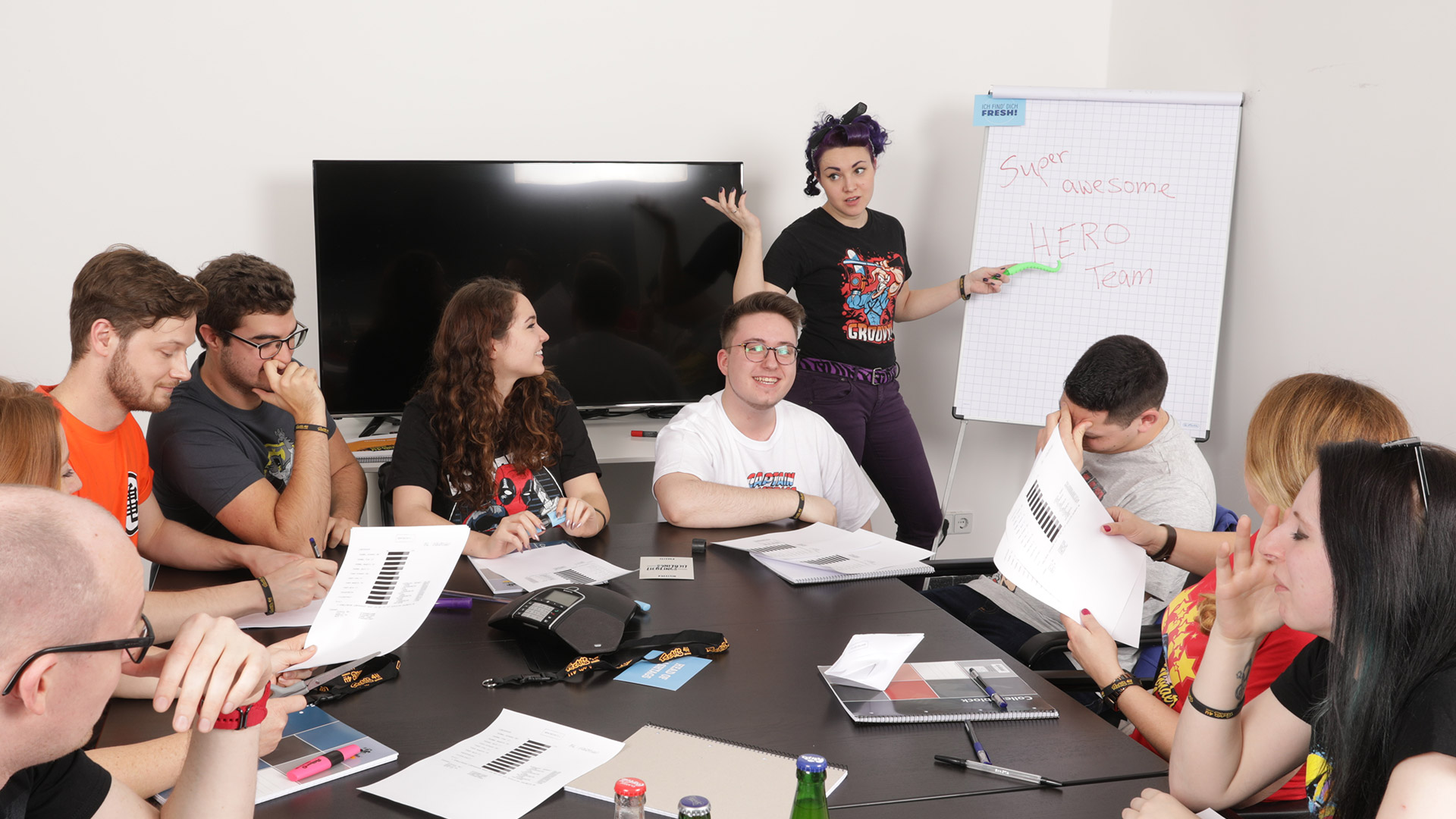 Strategy Development - Esports Consultancy - Market Research - Coaching
---
Esports is a unique market experiencing exponential growth, the rapidly evolving nature of which requires a deep understanding and an agile strategic approach.
We know how to reach and inspire gamers. Building on more than 15 years' experience, we have successfully introduced both endemic and non-endemic brands to the world of esports. Our accomplished team of marketing professionals are experts in both traditional and new media strategies. Upon request, we also provide market research and coaching services to help you gain insights into the industry that are both broad in scope and deep in reach.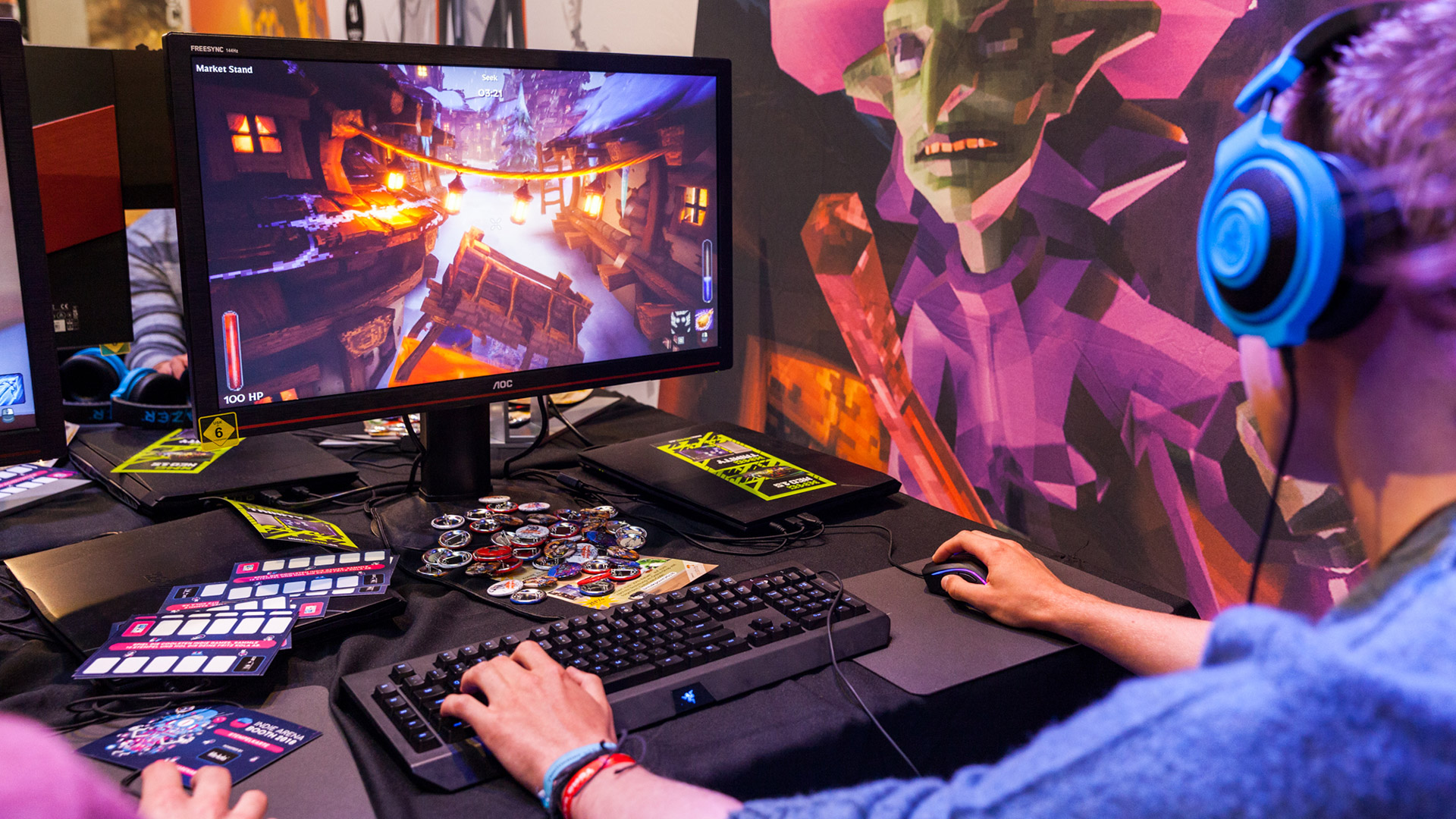 Project & Cooperation Management - Licensing - Sponsorship Activation
---
Licensing and sponsorships are integral to the gaming and esports landscapes, yet their enormous potential is seldom fully realized.
Industry players are constantly looking to make connections with exciting brands, and we are here to form, nurture and sustain your cooperative projects. We will facilitate anything from initial matchmaking and negotiating profitable contracts, to incorporating sponsorships into broader strategies.
Our network includes influencers, professional esports teams, event organizers, game publishers, media outlets and countless other endemic and non-endemic brands at the forefront of the industry. With your KPIs in mind, we will help you find the right partner in the gaming and esports landscapes and get the most out of your connections.
Brand Storytelling - Copywriting - Graphic Design
---
Maintaining a brand identity means communicating with purpose and consistency through your message, tone and visuals. Show consumers who you are, and give them the opportunity to identify and bond with your brand.
We develop and implement communication strategies that properly reflect your brand identity, whatever the medium. We enable your brand to tell meaningful stories through our deep understanding of gaming and esports culture, its language and core values.
The visual aspect of your communication strategy can also be realized by our professional production team made up of experienced photographers and videographers.
Influencer Marketing - Media Placements - Advertising
---
As gamers and younger demographics move away from traditional media because of their background as digital natives, brands must find alternative ways to communicate with their target audiences.
With this in mind, we use our network and media presence to make sure that your message is heard by the right audience. Alongside more traditional forms of advertising, we make use of influencers and communities, including our very own in-house solutions, to garner attention and form long-lasting bonds with your brand.
• Influencer Campaigns (both external and with our in-house influencers)
• Media Placement (both external and with our in-house communities)
• Social Media Advertising
• Search Engine Advertising
• Advertorials
• Classic Online Advertising (e.g. banner and video ads)
Social Media - Articles - Videos - Livestreams
---
Presenting your brand in the right light means associating it with the right content. Context is key and telling unique stories will enable you to reach new audiences, ultimately strengthening your relationship with them.
Using our knowledge of esports and gaming, combined with our expertise in publishing, we tell well-crafted stories with relatable protagonists that connect your brand values with those of your target audience.
Whether it's social media, editorial, videos or livestreams — we create and produce innovative content that matters to gamers.
Social Media & Community Management
---
Today's marketing environment demands that brands have presence, personality and maintain always-on communication with their followers that remains consistent with their brand identity. That means talking, but also listening – brand engagement is a two-way street.
We help you reach audiences, build communities and make your brand a meaningful part of their lives. From conceiving and implementing a comprehensive strategy to keeping them engaged on a day-to-day basis, we maintain a dialogue with your customers and fans on all available channels.
Social Media:
Campaign and channel strategy, Day-to-day management, Content creation, Content activation, Audience interaction, Coverage of events and activities
Community Management:
Moderation on Facebook, Twitter, Instagram, YouTube, reddit, Snapchat; Custom-tailored content creation for your community on social media, websites, forums and chat rooms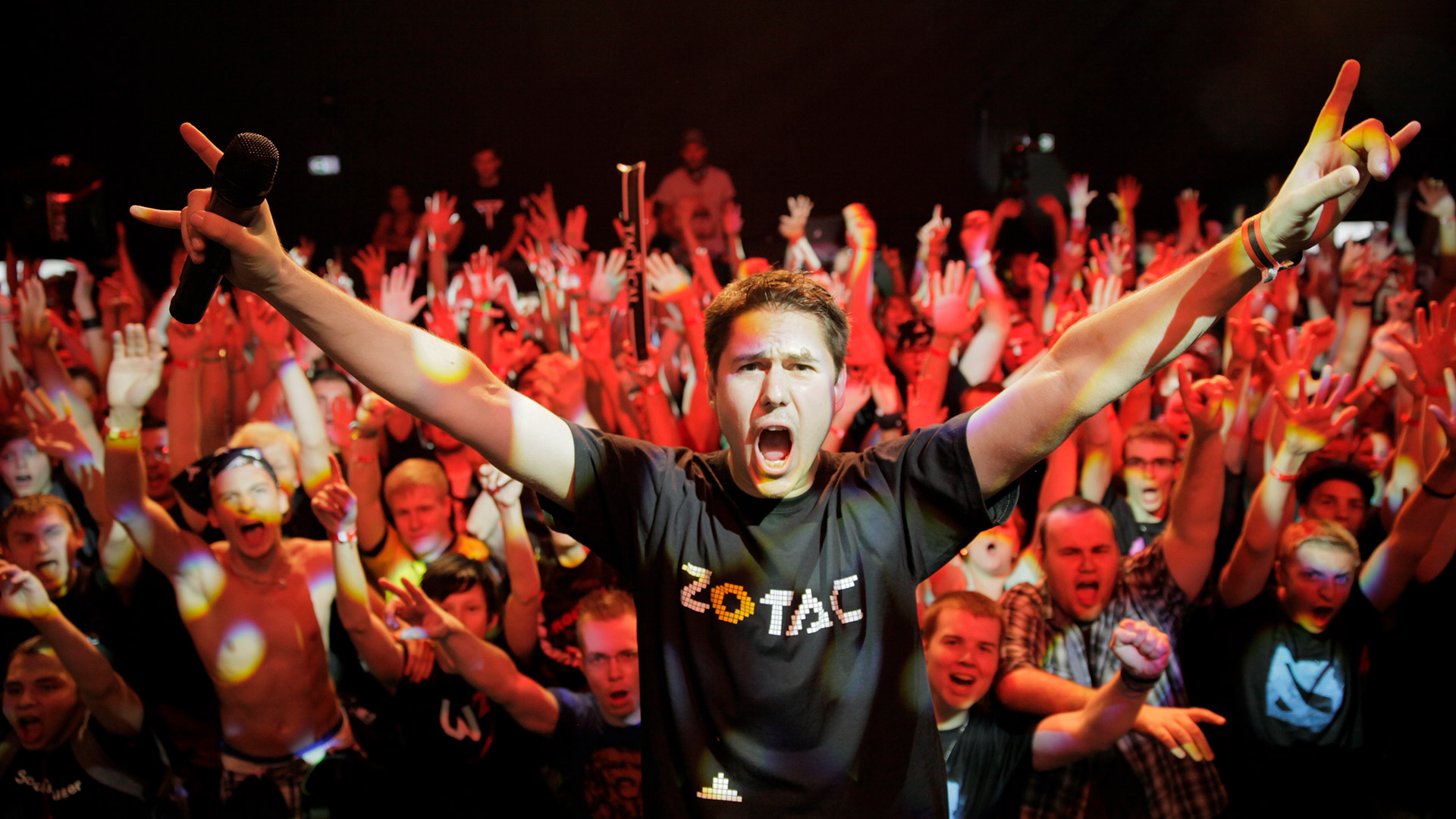 Booth Design & Realisation - Event Management - Shipments - IT Services
---
Events, conventions and exhibitions are highly competitive environments. It is therefore important to both stand out from the pack and make creative, efficient and effective use of the limited available space.
Starting with the initial design, we take care of absolutely everything. Your booth will not only look appealing but will be specifically designed to guide the journey of your visitors. Elaborate stage shows featuring extraordinary talent will entertain the crowd, making the experience all the more memorable.
• Logistics and technical support
• Strategic guidance and planning, including location scouting
• Booth design
• Booth and stage building
• Scouting and training on-stage talent, promoters and staff
• Visitor and staff management, including catering, ticketing and shuttle services
Communication - Media Relations - Contact Management
---
When it comes to Public Relations, it is not only important to extend your reach, it is also important to shape the conversation. Our PR specialists cultivate personal relationships with media representatives and make sure that you and your products are perceived how you want them to be.
▪ Building relationships with influential gaming, tech, lifestyle, and business journalists
▪ Placing content in key media outlets
▪ Explaining brand strategy and product features to market influencers
▪ Individually crafted distribution lists
▪ Representation at press tours, trade shows and press events
▪ Sustainable review management & distribution of physical review samples
▪ Implementation of specially tailored communication schedules
▪ Media analysis, feedback and reporting
Hardware Placements & Logistics
---
Even the best products need be in the right place at the right time — and we're the ones to make sure they are. Our extensive network and knowledge of the industry enables us to find the perfect opportunities to present your products to your target audience at events, tournaments and exhibitions. Our marketing team works in tandem with logistics and IT professionals to dispatch your products all over Europe and ensure safe return.
• Research and management of partnerships for product placement
• Shipping your loan items to all countries within Europe
• Full check of hardware after every shipment to ensure functionality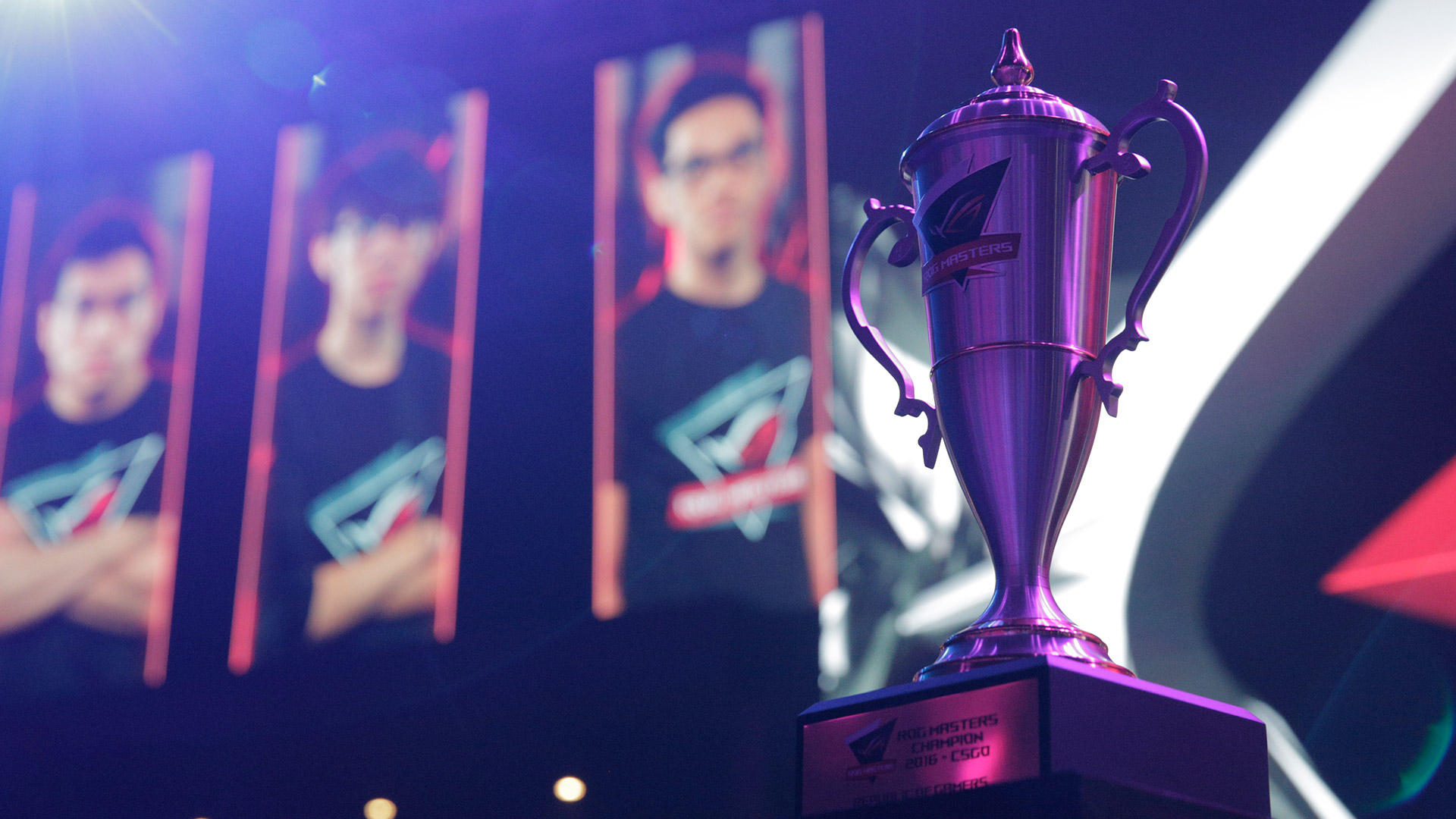 Tournament Administration - Tournament Platforms - Specialized Event Management
---
Running a tournament makes you a true ambassador of the esports community. It inspires brand loyalty and strengthens engagement, while providing authentic opportunities for content marketing.
With over 15 years of experience in planning and running different tournaments, we know what it takes to run a successful and seamless esports experience. The fact that we plan and execute tournaments completely in-house enables us to provide an all-round polished experience, with the necessary safety nets and backup solutions in place.
• Technical implementation, both online and offline
• Tournament-optimized websites using FreakMS, an online CMS specifically developed to run online tournaments
• Coordination of professional broadcasts and activation
• Administration of leagues and tournaments, as well as communication with participants
Web Development - Web Design - SEO - FreakMS
---
Whatever you provide, your brand needs an online destination that's easy to arrive at and invites you to stay. Your website is the digital representation of your brand; both signpost and headquarters simultaneously.
We provide all the necessary services for a premium website that effectively encapsulates your brand. Our coding experts work hand-in-hand with our digital media designers to ensure the site is visually appealing, functional and shines with intuitive usability.
We have developed FreakMS, our very own CMS and tournament platform, as a strong foundational backend for both your potential website and our existing community websites. It offers exceptional adaptability through different content modules.
Copy and content can be created in sync with development and design to make certain your audience is addressed properly. Once your website goes live, our SEO services will ensure that it will be easily found by your target audience.