BERLIN / HAMBURG, September 8, 2021 – The second iteration of Gamevasion, a German-language digital gaming festival by Freaks 4U Gaming, Rocket Beans and INSTINCT3, from August 25 to 27, 2021, concluded with record-breaking reach.
Gamevasion has generated over 4.5 million views from its livestreams and VODs on Twitch and YouTube, while reaching nearly 44,000 peak concurrent viewers across influencer channels including Maxim, Kalle, HandOfBlood, and Gnu, as well as platforms of content creator Rocket Beans. Furthermore, the event and its participating talents achieved a combined total of  across Instagram, TikTok and Twitter.
Staying true to its inaugural format, Gamevasion boasted a variety of programs in German such as gamescom news, dedicated segments spotlighting publishers and partners, and large entertainment shows featuring some of the best-known influencers in the region. The creative masterminds behind the three-day production saw no limit and created the brand-new, most talked-about segment "Championships," a four-hour live gameshow followed influencers Maxim, Julien Bam, Gnu, and Lara Loft as they traveled to five different landmarks in Hamburg for various missions and challenges. It is content like "Championships" that has contributed to the success of Gamevasion – contents that not only resonate with the community but also embody authentic partner integration, creating the most impactful engagement and setting new standard for German Twitch productions.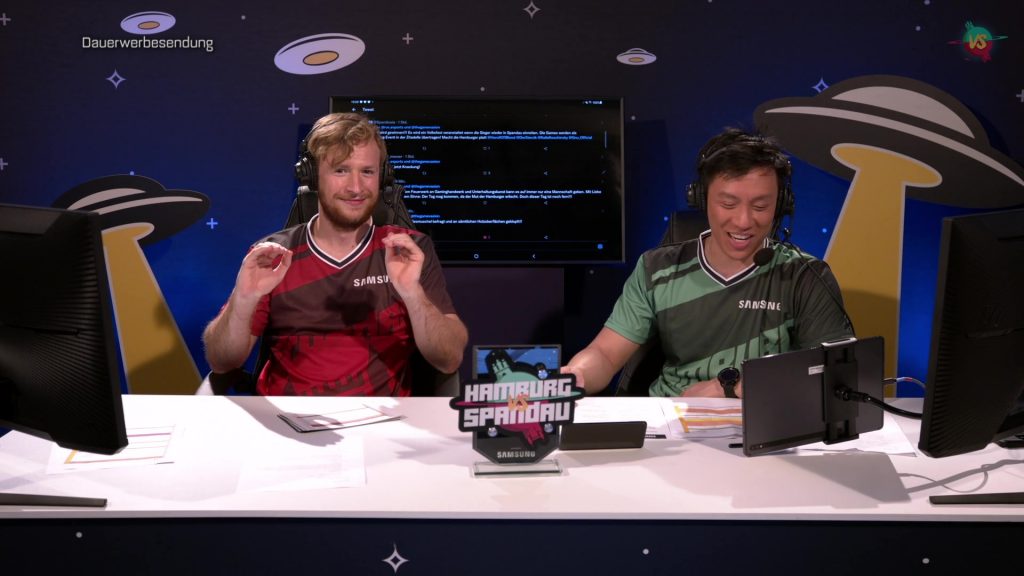 Matthias Remmert, Senior Vice President of Product, TV & Media Productions of Freaks 4U Gaming: "The second Gamevasion was proven to be another great success, breaking benchmarks that were set by the inaugural year of 2020. Freaks 4U Gaming had the pleasure of collaborating again with Rocket Beans and INSTINCT3 in a strategic partnership to produce the best digital gaming festival, as we look for innovative ways to connect with our DACH community in this 'new normal' defined by the pandemic. We are proud to see that our commitment is recognized by the community through social media and record-breaking numbers, in the end also benefiting our partners who support this new way of audience engagement."
Heiko Gogolin, Managing Director of Rocket Beans Entertainment: "The Gamevasion 2021 topped last year's event in many ways: our behind-the-scene teams were great, the hunger for revenge at 'Hamburg VS. Spandau' was huge, the "Championships" live production hyped at the highest level. The feedback from our communities on the Gamevasion days shows that we have done a lot right!"
Hendrik Ruhe, Managing Director, INSTINCT3: "When the Gamevasion tour bus drove through Hamburg for 'Championships' and the audience – with the help of a perfect live production – was taken on the trip, it really became clear to everyone what an unbelievable show Gamevasion 2021 has become. We are grateful for every single employee and their extraordinary work that has made this project possible."